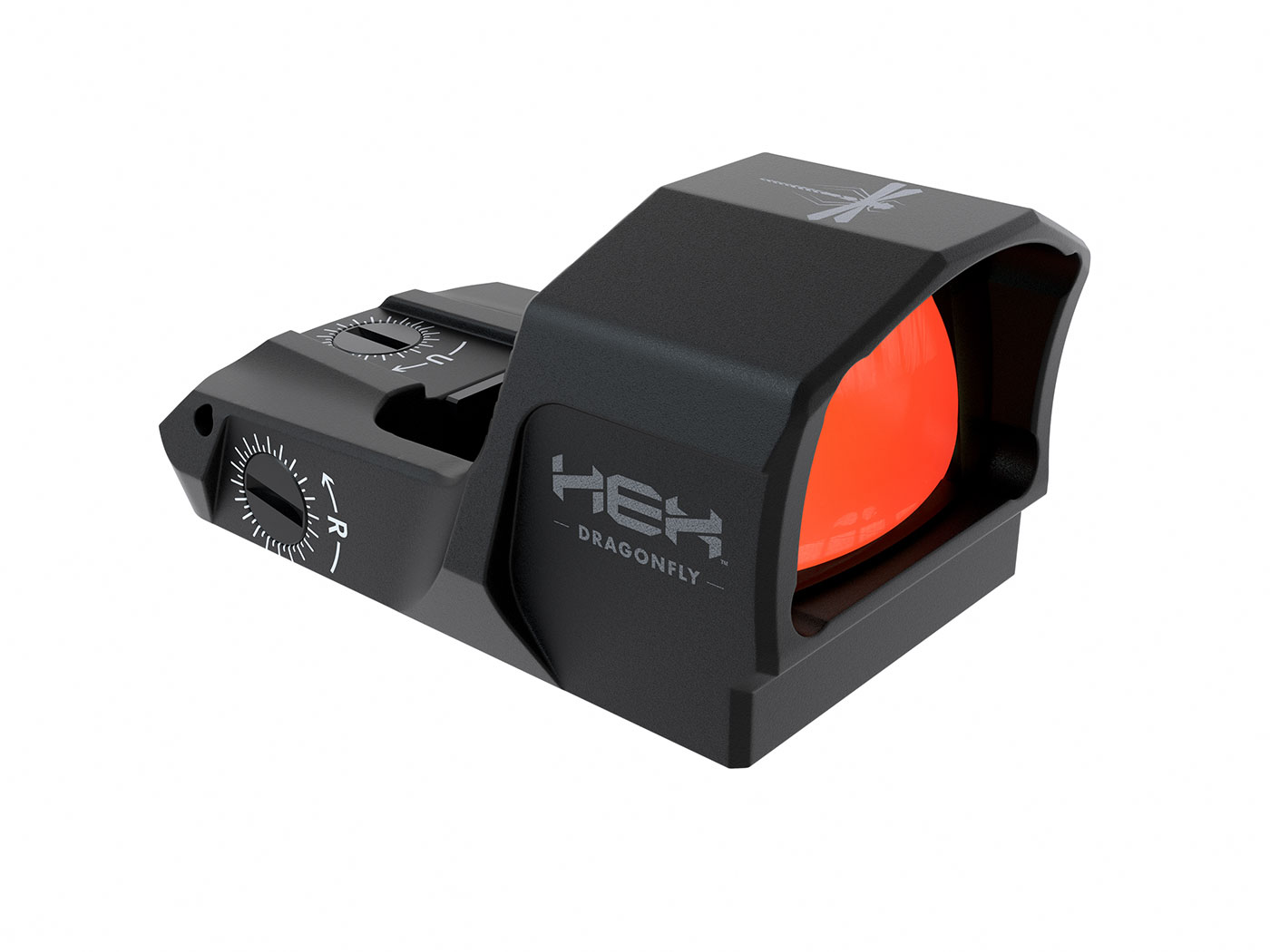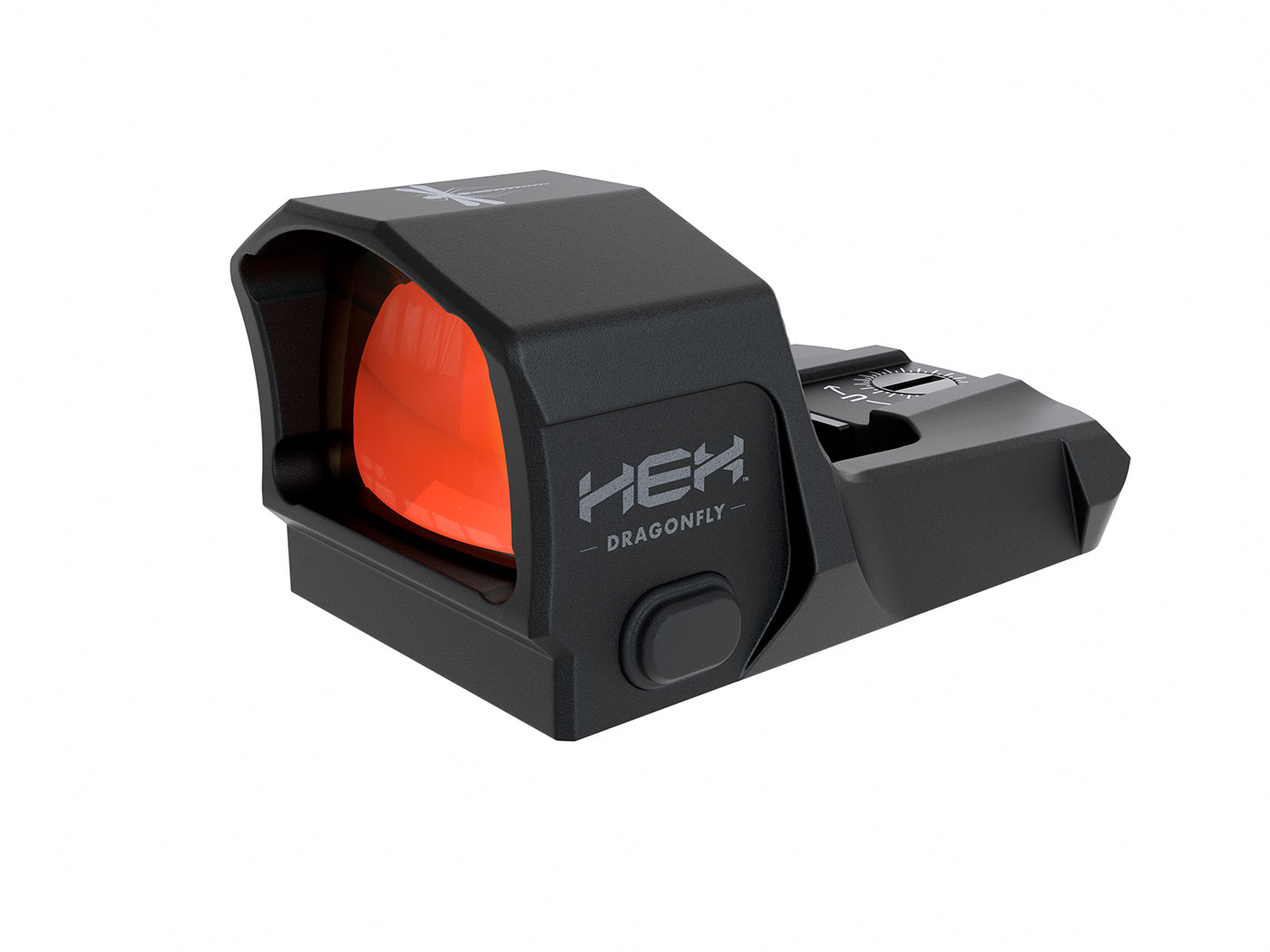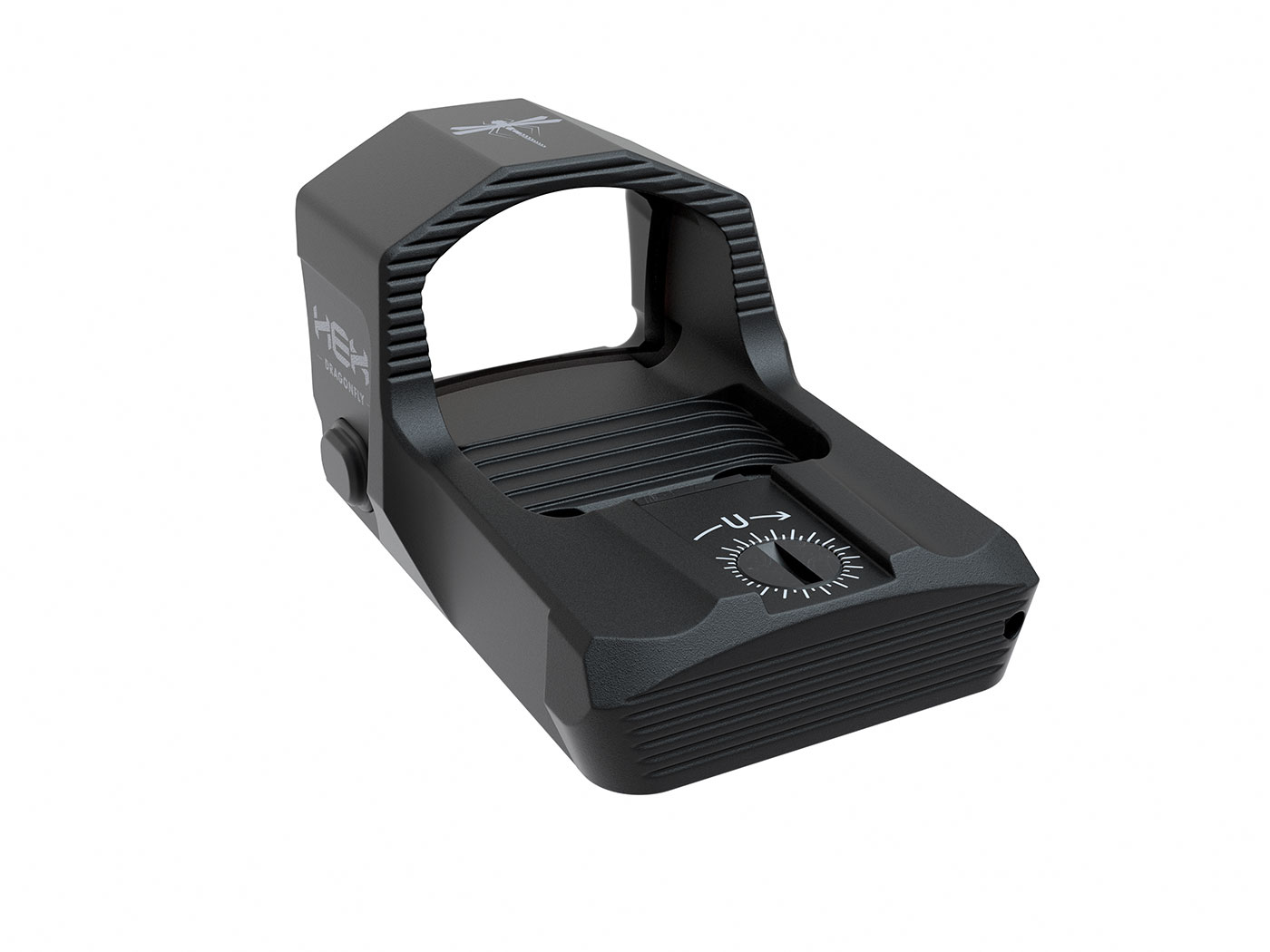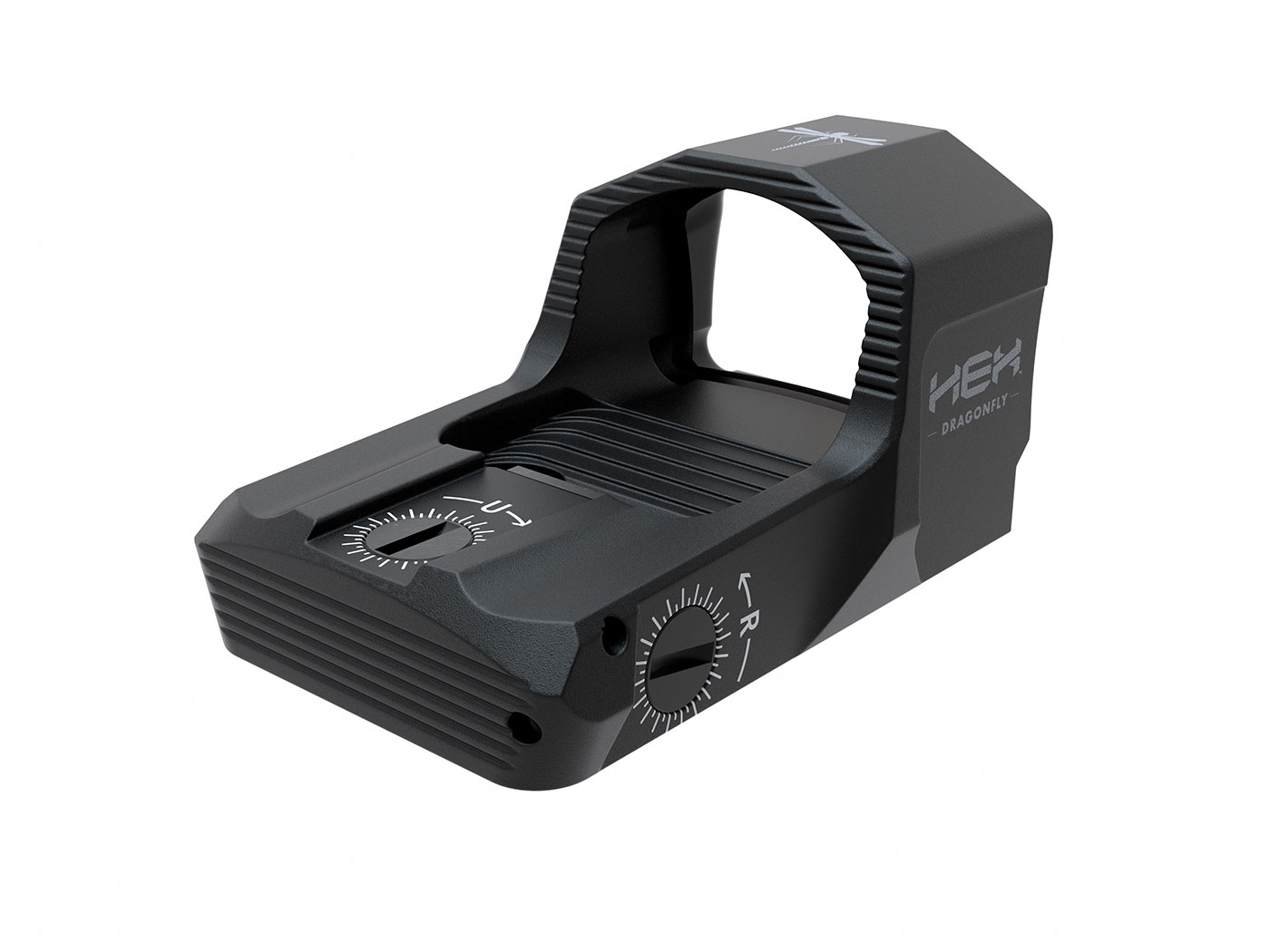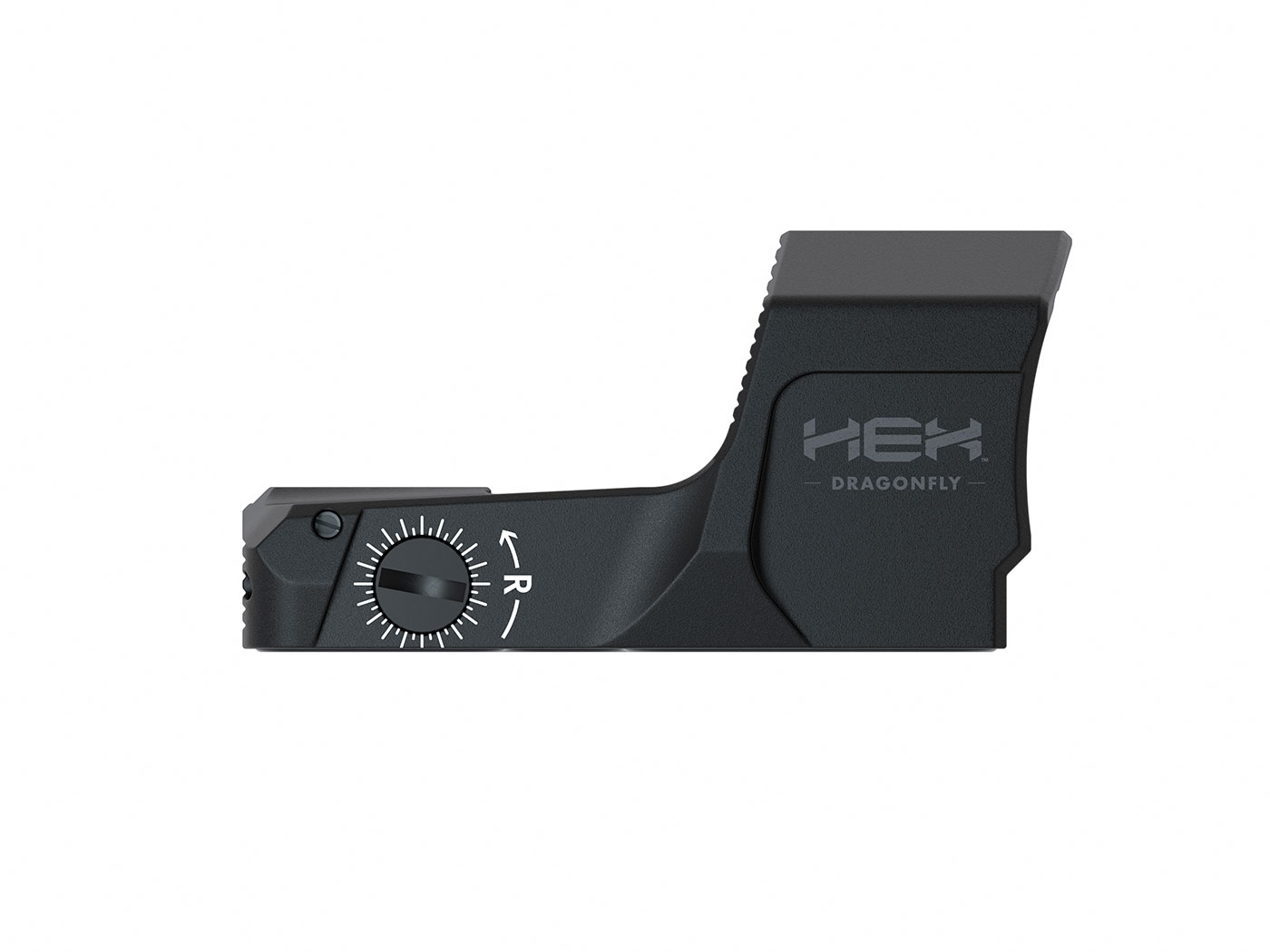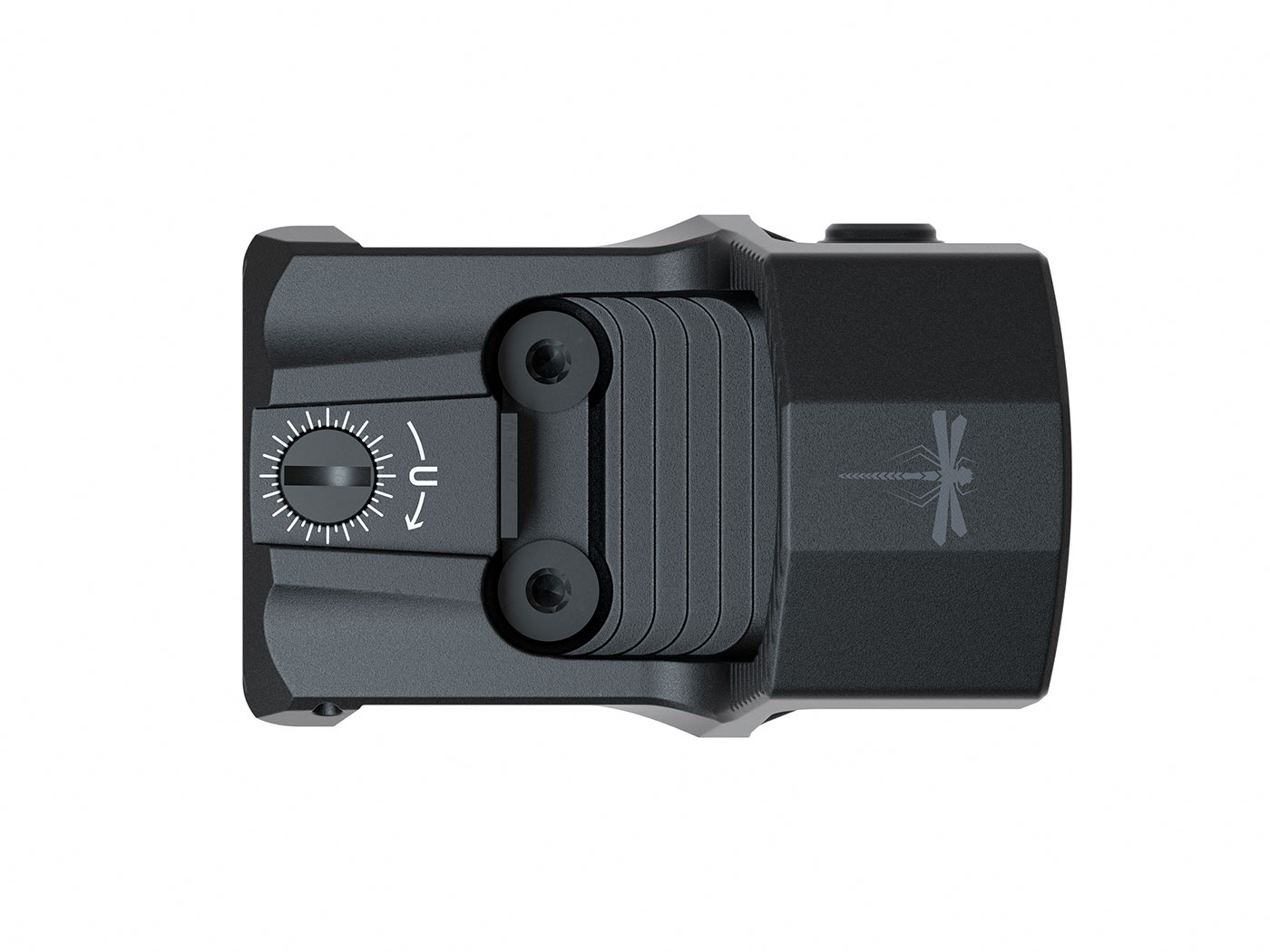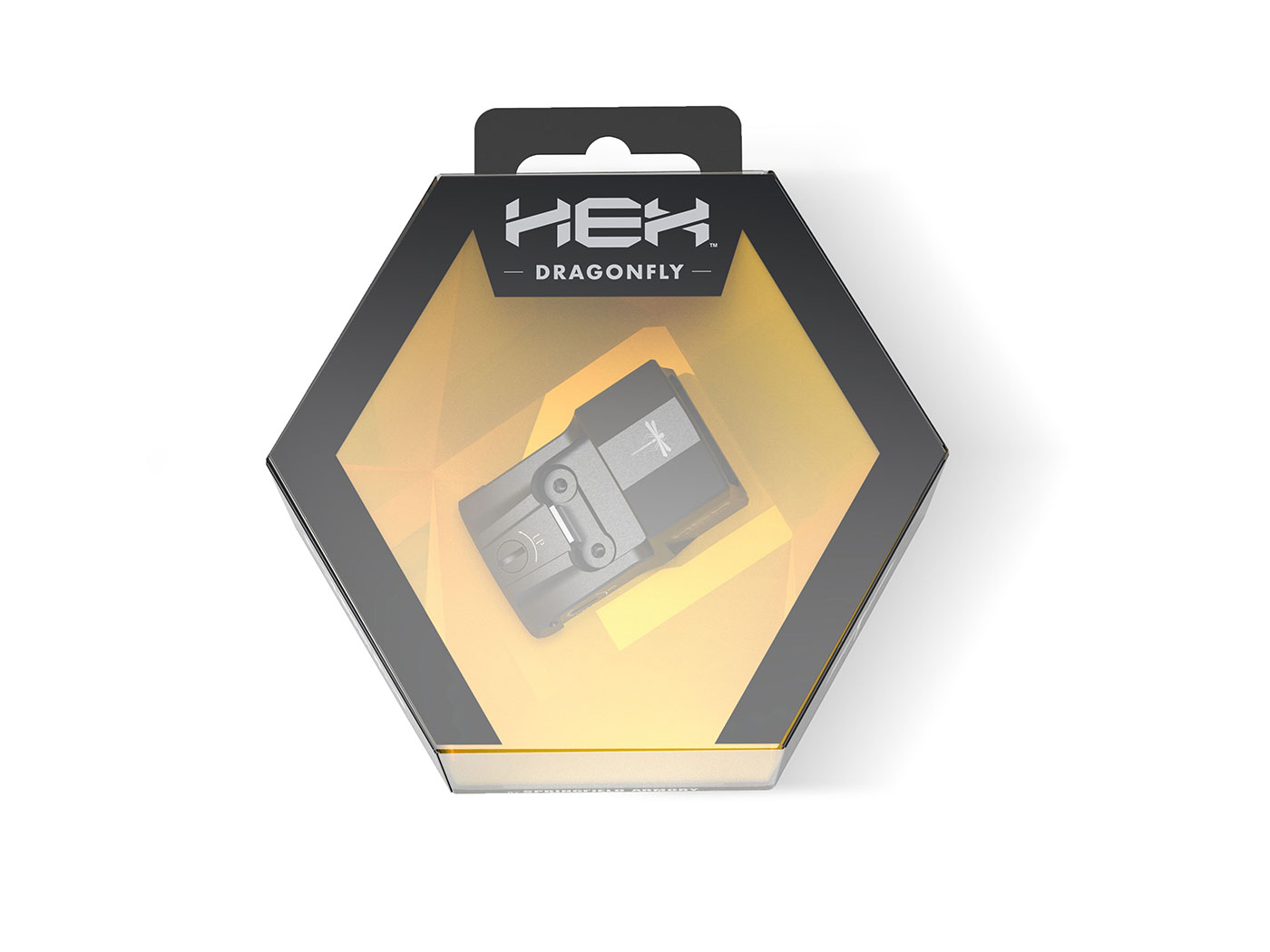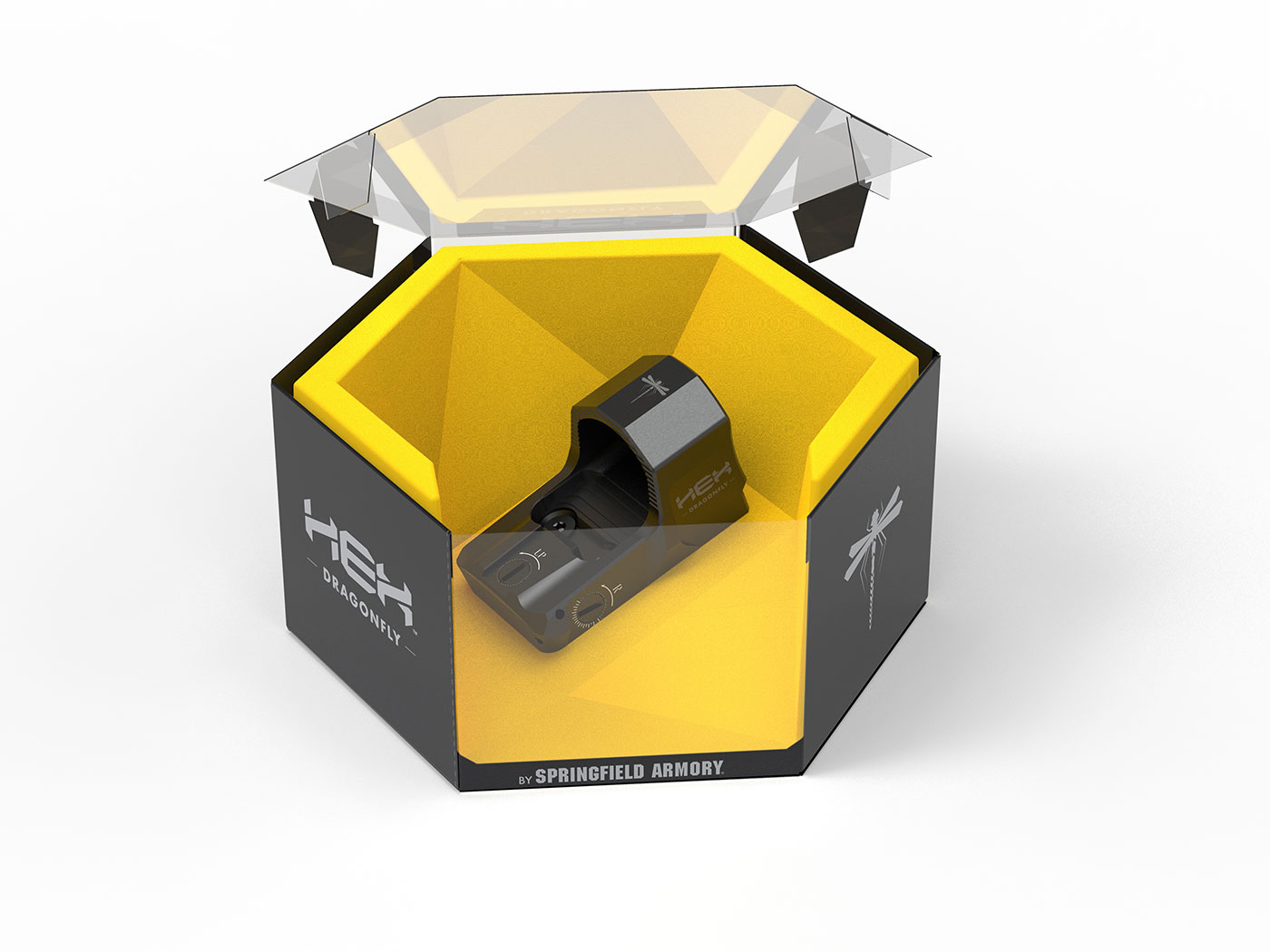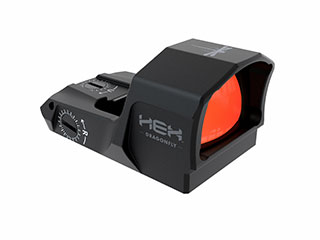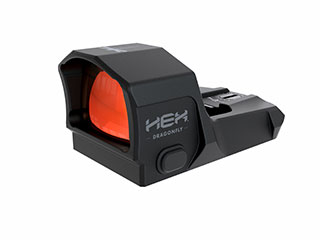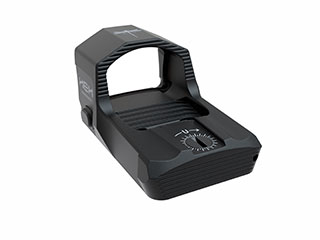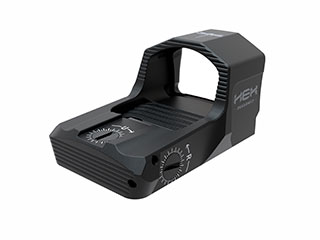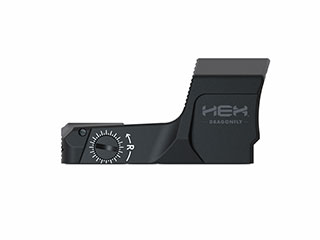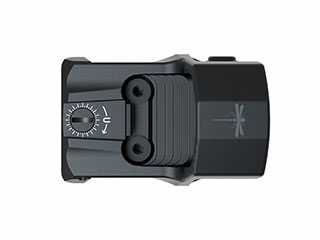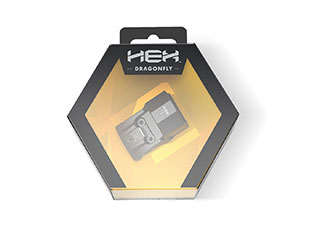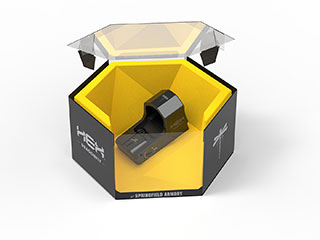 HEX

Dragonfly

MSRP $249

The HEX™ Dragonfly™ is our most versatile reflex sight and is perfectly suited for pistol, rifle, and shotgun applications. Manual brightness adjustment of the 3.5 MOA dot offers maximum control and the 16 hour auto-off feature prevents your battery from draining if you accidentally leave it on. Precision machined from 6061 T6 Hardcoat anodized aluminum and outfitted with a scratch resistant, anti-glare glass lens, the HEX Dragonfly is a durable, standard size reflex red dot that delivers lightning-fast target acquisition and faster follow up shots.

SKU GE5077-STND-RET
Rest easy. You're covered. Learn More
3.5 MOA Red Dot
The perfect balance for both fast acquisition and pinpoint accuracy, the Dragonfly features a manually adjustable 3.5 MOA red dot.
3 Year Runtime
The Dragonfly will run over 100,000 hours on its lowest power. In real life use, in varying light conditions, users can expect approximately 3 years of battery life.
IPX7 Waterproof

Can be submerged in water up to 1 meter for 30 minutes.
Weather the storm knowing your Dragonfly red dot optic is waterproof.
Springfield Standard™ Footprint
The most widely used footprint, the Springfield Standard™ Footprint provides a secure foundation and is compatible with a wide array of aftermarket mounts and accessories. (Vortex® Venom® / Burris® Fastfire™)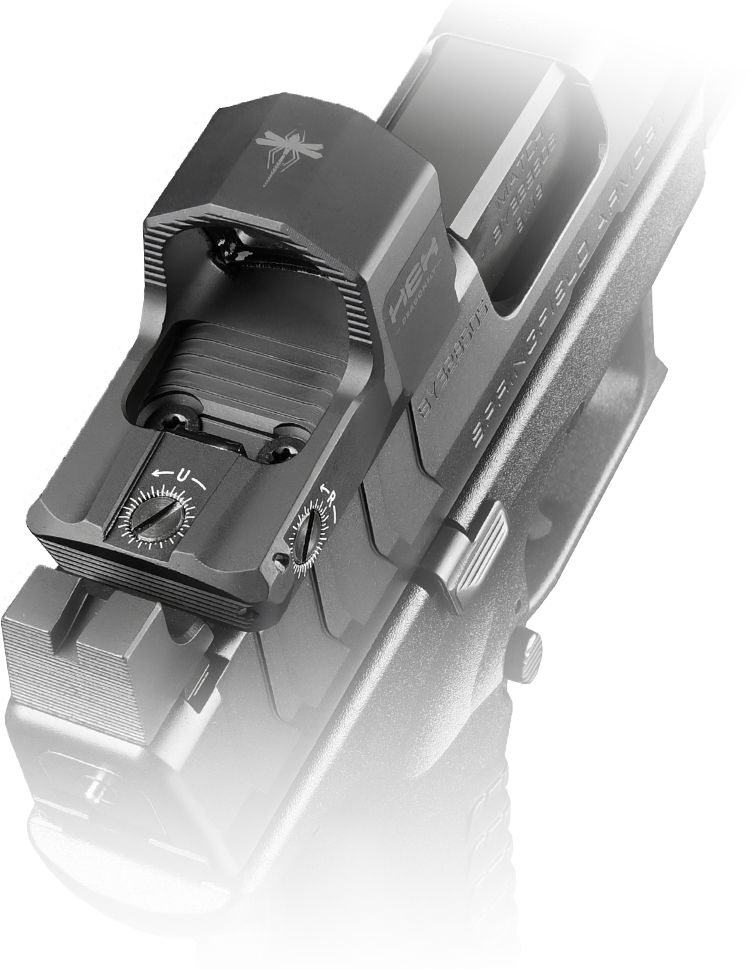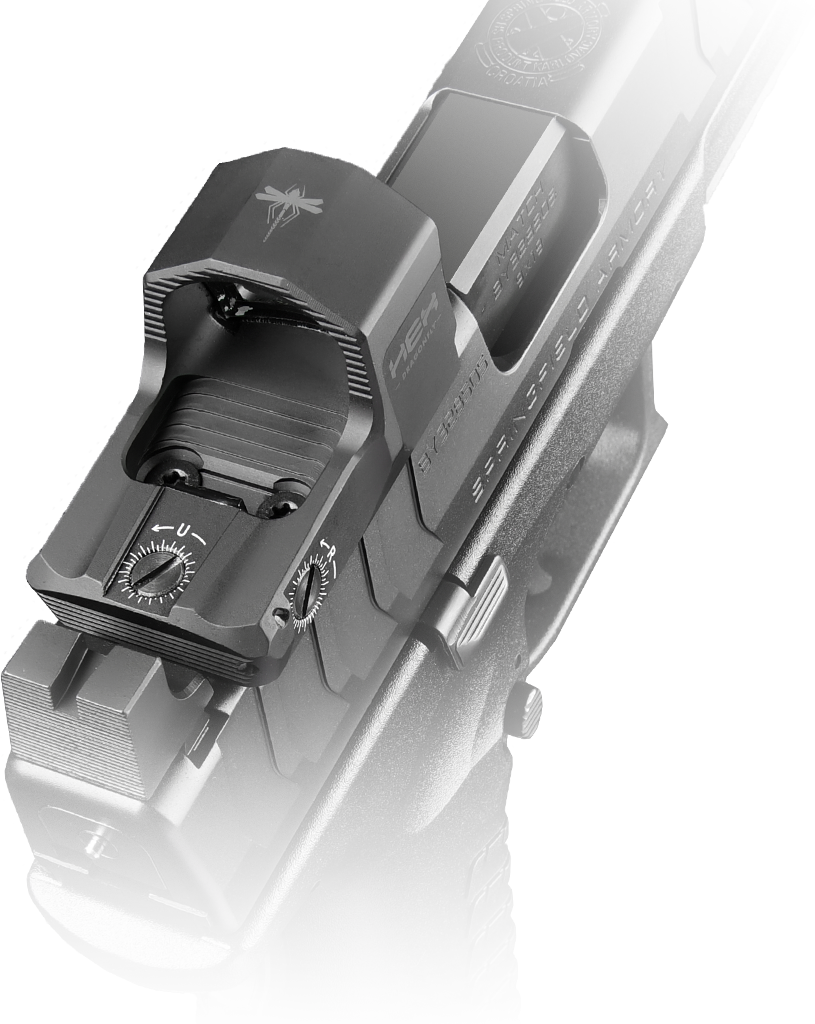 View Features in 360°
The durability is in the details. Built from premium materials, the HEX Dragonfly is a feature-rich standard size red dot. Take it for a spin and see what we're made of.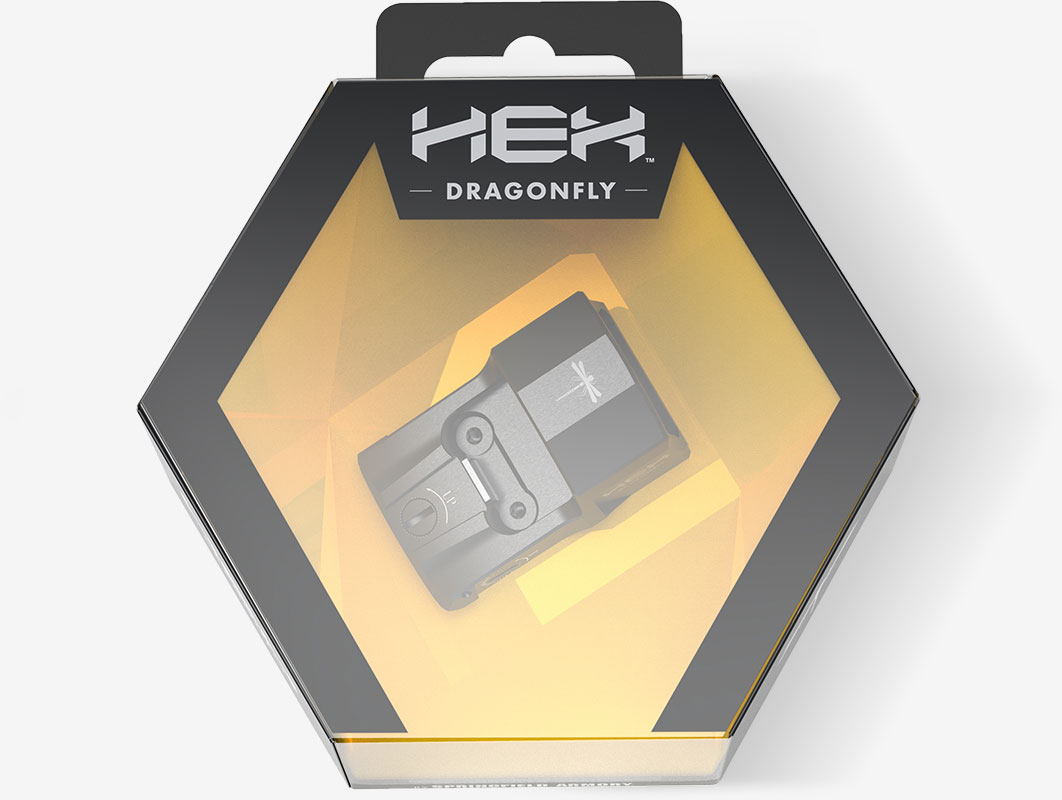 Included in the Box
The Dragonfly comes packed with a Picatinny mount, hex wrench, Torx wrench, CR2032 battery, sealing plate, and three sets of screws.
6#-48x7 | 6#-48x8.5 | M3
HEX Dragonfly Features Video
Transcript: HEX Dragonfly Features Video
[Music playing in background]
[HEX logo]
[HEX Dragonfly logo]
The optic features the Springfield Standard Footprint
Features also include 3.5 MOA red dot, 3 years runtime on a battery, and IPX7 waterproofing
Optic has patent pending anti-glare serrations
Includes extended lens shroud
Made of 6060 T6 hardcoat aluminum housing
Optic has premium glass lens
Optic has scratch resistant anti-glare coating on lens
Features manual brightness adjustment of red dot
[HEX Dragonfly logo]
[HEX logo]
Optic Specifications
Dot Size 3.5 MOA Dot, Red
Parallax Adjustment Parallax Free
Adjustment 1 MOA (160 MOA Windage & Elevation)
Magnification 1x
Battery CR2032 - 100,000 Hours
Operation Manual, 16 Hour Auto-Off
Brightness Adjustment Manual, 8 Levels
Waterproofing IPX7
Lens Glass, Scratch Resistant & Anti-Glare Coating
Housing Material Machined 6061 T6 Hardcoat Aluminum
Footprint Springfield Standard™, Vortex® Venom® / Burris® Fastfire™
Width 1.14"
Length 1.90"
Height 1.01"
Weight 1.2 oz
MSRP $249